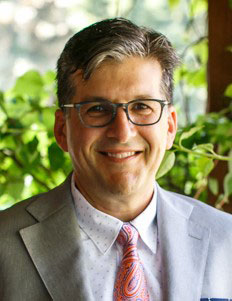 Mauro Hernandez established ita partners in 2019 to pursue niche markets and new development opportunities.
Starting with his father in 1990, the Hernandez team created a senior housing community focused on Cuban Americans with limited financial resources, near Miami's Little Havana neighborhood. From then on, Mauro's career in aging moved toward creating desirable and sustainable options for older and disabled adults.
Flourishing with a young national firm centered on smaller, mixed-income markets, Mauro served dozens of new projects in 19 states. His doctorate in sociology equipped him with the knowledge and skills to meet client and organizational needs. Mauro returned to, then led the privately held firm that had supported his family's start-up. As CEO, he oversaw an era of healthy growth in organizational development, turnaround acquisitions and new projects.
What is ita?
Short for abuelita. It's what Mauro and his siblings called their maternal grandmother. Ita and Abuela Elsa inspired him to develop the kind of communities that his own and others' itas would want to call home.